Afin de promouvoir son nouveau compte chèque THRIVE, la banque ING Direct a mis en place un mur de pièce dans le métro de Toronto et de Montréal.
L'affichage littéralement rempli de pièces, ne laisse transparaître qu'une accroche « Tired of being nickel and dimed » – qui se traduit par « Marre de se faire rouler » – et un site internet you185.ca dédié à la présentation du nouveau produit financier.
Ce type de mécanique a déjà été utilisé par la marque Chevrolet, mais reste imbattable pour attirer les badauds vers le message.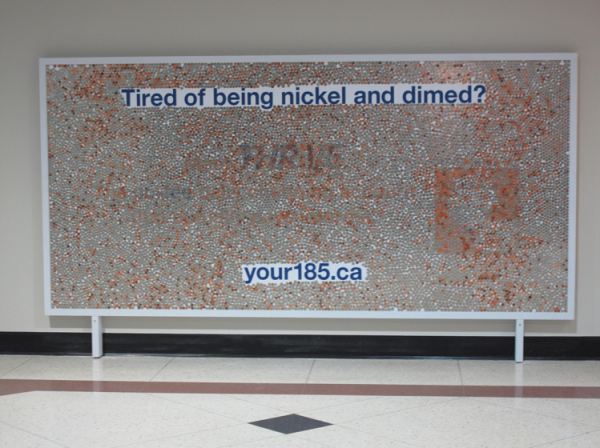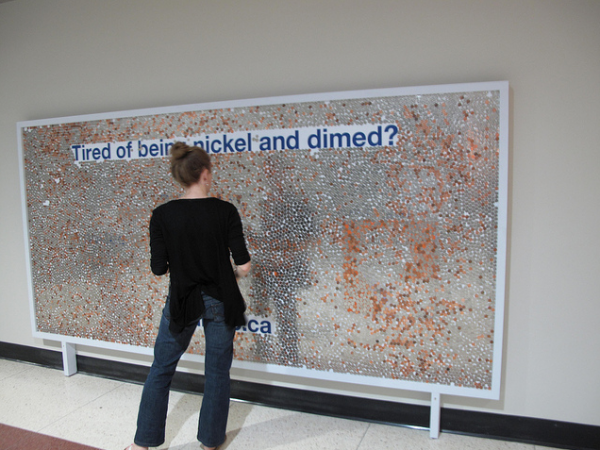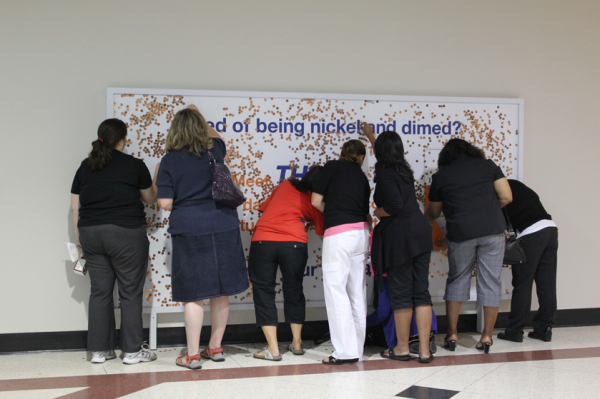 source : MediaInCanada + Flickr + Your185.ca